Setting up your Google My Business property is one of the most important online tasks for local companies that want to find new customers.
For the owner of a local, small business, it may be hard to determine which web properties and social media profiles are the most crucial to maintain. Between blogs, Twitter profiles, and Facebook pages, it often seems as if there are too many things to update.
While all of these properties are beneficial in their own way, the GMB profile is one of the most important. When done well, you essentially get free advertising directly from Google.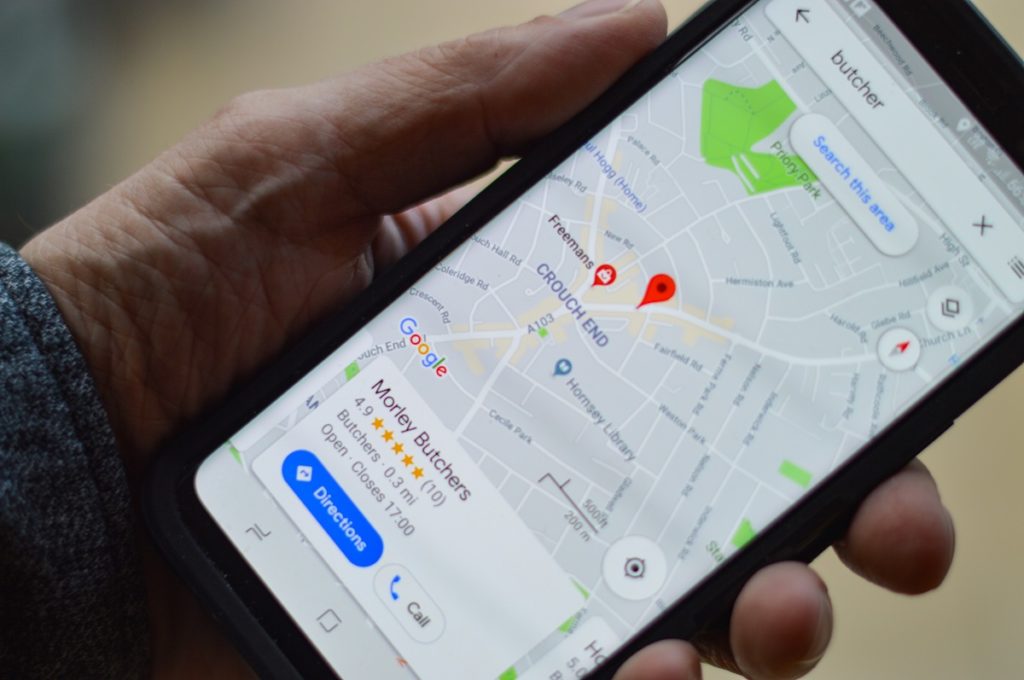 What is Google My Business?
With Google My Business (also referred to as GMB), companies can get free local business listings. Because the GMB property is part of the Google database, companies can include their listings in maps, searches, and more without having to do any additional SEO work. All the company's information is in one place, and potential customers can quickly decide whether they'd like to visit.
Google My Business was developed to make it easier for visitors to find what they're looking for without navigating away from the search bar. As web users become used to such features, they're less likely to visit a company's website to find the info they need.
Why Is It Important?
The fact that it is Google-owned should be enough of a reason for companies to recognize the importance of the GMB listing in an overall SEO strategy. Because the search engine is continually trying to make things easier for users, businesses need to do everything possible to meet Google's expectations.
Google's own pages will always show up first in search engine results regardless of how strong the website's SEO is. And they give users everything they need to keep them on the Google page. Most searches for a local business will result in the following four of listings. Google occasionally alternates the first two, depending on the search query and location.
1. Google Guaranteed Businesses. A relatively new feature offered for home service type business such as plumbers and HVAC contractors in selected cities.
Google Guaranteed providers are background-checked and meet relevant insurance and licensing requirements. When you book an eligible Local Services provider on Google, you're protected by the guarantee.
Since this feature is new, many businesses have not yet gone through this process. So occasionally, businesses slightly out of the area are also displayed.
2. Sponsored Ads. These are paid ads for companies using Adwords Pay Per Click advertising. The ad cost of a local business listing can vary from $15 to $150 per click depending on the city & type of business.
3. Google My Business Listings. Users will see both a map of the local results plus a short description of the company including Name, Reviews, Category, Address, Phone Number and Hours of Operation. This information is taken directly from the Google My Business Listing, so this information must be accurate.

4. Organic Results. This section is where individual company websites, videos, and social media pages are listed. Depending on the number of ads shown, this could be more than half-way down page one.
Below is an example of the google search results. In this example, there were no sponsored ads display. As you can see the Google My Business listings are featured very prominently to people search for a local home services company.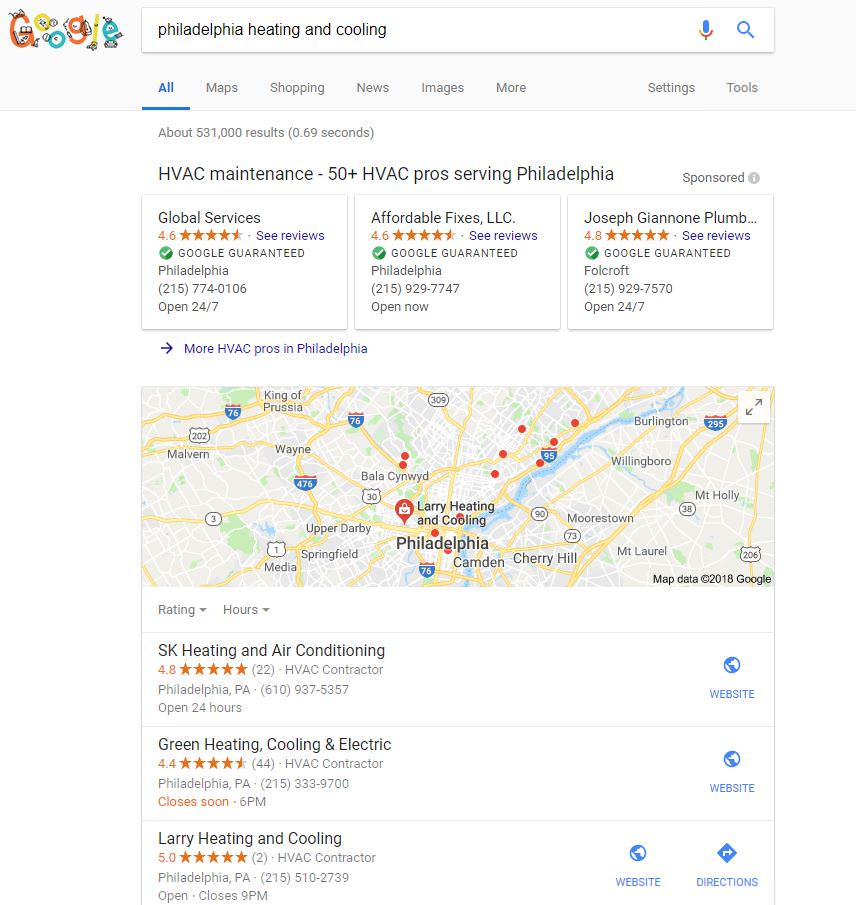 When ranking your website in the search results, Google also gives preference to businesses that have a complete GMB page. If a company has no listing, it may not make it onto the first page of results at all. Often users don't go beyond the first page of the Google results. So if you are not in either the map pack or in the organic results, your potential customers might not find your business.
Making the Most of Google's My Business
While setting up a page is often enough to get a local business featured, that's not always the case. If the company is in the competitive sector, they may need to go the extra mile to get noticed. However, creating a compelling Google My Business listing doesn't have to be hard. Here are a few steps to get you started.
Claim Your Business.  The first step in bringing in new customers is to claim the listing. You can do that by visiting: https://www.google.com/business.
Add Basic Information.  Once the company has claimed its Google my business page, the owner can upload important information like locations on google maps, operating hours, contact info, relevant images, and much more.
Verify Your Listing. Follow the steps on the GMB listing to verify you are the business owner. This is typically done by requesting a postcard to be sent to the businesses address. Verified listings carry more weight and will be featured before unverified listings.
Get Customer Reviews.  The business owner may enlist the help of their satisfied customers by asking them to leave a review on the Google My Business page. The more reviews a company has, the more likely it is to be found on the first page of search engine results and helps to provide social proof to new customers that the business has a good reputation.
In Closing
Google My Business listings are not complicated, but they're an important part of a good local SEO strategy. While a small business owner may feel as if they have too many web pages to monitor, Google's My Business should be a top priority.