Today, it is virtually impossible to build a successful business without leveraging  some type of online marketing strategies. More and more customers rely on their computers, smart phones, and tablets to find local businesses before ever picking up the phone or visiting a local shop.
Importance of SEO/Online Marketing for Businesses
Did you know most consumers do not search beyond the first page of the search engine results? 
In fact, according to a 2013 study by Chitika, an online ad network, the first page receives 92% of all search traffic. In another study, Chitika found that the first and second listings on Google's organic search results receive 33% and 18% of the traffic, respectively, with subsequent listings receiving significantly lower traffic. 
For your pages to appear on the first page of the search engine results, you need to follow good on and off-site marketing strategies.  Here are some of the first steps to take to get your website noticed online. 
Step 1: Know Your Target Customers
To run a successful online marketing campaign for your landscaping company, you have to know your target market. This means understanding the specific characteristics of your target customers, including their demographic, geographic, and psychographic variables. 
Knowing your customers is vital because it will help you find the right keywords used in landscaping to optimize your content and webpages for conversion. It can also help you find the right influencers that speak to your customer base and help deliver targeted messages to persuade your customers to take action. 
The process of creating a customer profile typically involves collecting and analyzing data from your existing customer base and then using that data to build customer profiles. Some of the strategies you can use to collect such data include:
Online surveys
Conducting market research
Social listening
Conducting interviews
After collecting the data, you have to analyze it to understand your customers' buying behavior, demographics, interests, and motivations. By understanding these factors, you would be able to create an engaging online marketing campaign.
According to research from the Aberdeen Group, 

"Marketers who use personas and map content to the buyer's journey enjoy 73% higher conversions."

 
Step 2: Find the Right Keywords For Your Landscaping SEO Campaign
For your SEO efforts to be successful, you should focus on local search. In other words, you should define your target service area and more importantly, optimize your webpages for local keywords. To find the right local keywords, you would need to know what keywords or phrases your customers use to find your landscaping business on the Internet.
Include Both Niche-Specific + Location Type Keywords
Start with the types of services your company offers such as landscape or garden design, garden edging, weeding, lawn care, fertilizer, and mulching. These are your niche-specific keywords.  Next make a list of all the cities, suburbs and towns you provide services to. 
Write down all the keywords you can think or plus any variations and related terms. If you have a content-rich website or blog, many of these keywords will be available in Google Analytics for your website. 
Armed with this information, you can optimize your pages to rank for other additional local searches. For instance, if your landscaping business is already ranking for "landscaping services Palo Alto," then you can focus your SEO efforts on ranking for related local keywords such as "best landscaping company Palo Alto" or "landscaping Palo Alto."
For best results, you should combine your local keywords with the right keyword modifiers. Fortunately, understanding your customers' needs would help you find the most appropriate keyword modifiers. Specifically, you have to understand the type of landscaping services your customers want, whether general services (i.e., "Landscape companies in Lakewood") or specific services such as "lawn fertilization program in summer."
Landscaper Keyword Sources
To find additional keywords for your landscaping business, you can use either a free service, such as Google Keyword Planner, or a paid service, such as SemRush.
You can also find related keywords in the Chrome Extension: Keywords Everywhere. This tool will show you popular keywords that are related to your main search right on the search engine results page.
Step 3: Add Optimized Content for Ranking
To create optimized content, you need to optimize the metadata on your pages. Metadata is broadly defined as "data about data." This data determines how your website's data is organized and how Internet users understand it. Examples of such data include meta-titles, meta-keywords, and meta-descriptions. 
Search engine spiders typically use this data to index websites on SERPs. For your pages to rank high on SERPs and attract qualified traffic, your metadata needs to be consistent with the intended theme of your website. Here is some more information on how to optimize each of these elements:
Meta-titles — You should optimize your page title for local keywords. Keep it to a limit of 60 characters, which is the maximum number of characters Google can display for a title page. A good title tag should provide a preview of the associated page. Each page should have a different page title.

Meta-descriptions — Your meta-descriptions should be informative, compelling, and about 150 characters long. Again, each page should have a different meta-description, and more importantly, the meta-descriptions should focus on improving click-through rates as well as ranking.

Headlines — The H1 headline tag is one of the most important elements because it is the first-page element your customers see when they land on your pages. For this reason, you should have an H1 tag on every page. Additionally, your H1 headline tags should be concise and contain your primary keyword.
Step 4. Make Your Website Images Count
Since landscaping services aim to improve the aesthetic value of a property, you should include photographs of your previous landscaping projects on your pages. Before and after images of your company's landscaping projects are even better since they can help to show your potential customers what is possible.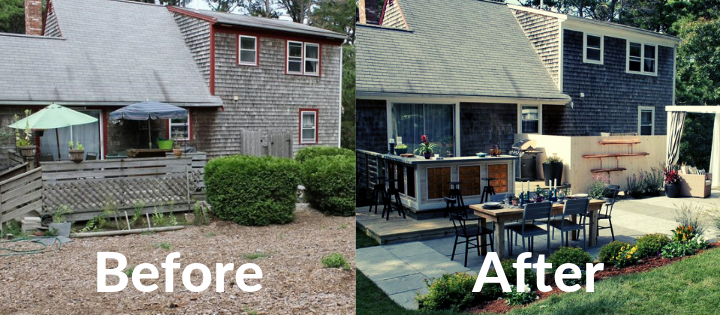 Images are particularly important on websites because, according to eye-tracking studies by the Nielsen Norman Group, Internet users tend to pay more attention to visual content. It helps to keep visitors more engaged, and they are more likely to remember or better yet share your website or photos on social media. 
Similar to the text context, you should optimize your images to improve their visibility. To achieve this goal, you would need to add or optimize the following values. 
File name — Instead of using generic photo attributes and numbers, use information about the service provided in the photo, highlighted feature and location in the file name when possible. For example – "Stone-Edging-Landscape-Border-CherryvaleRoad.jpg. 
Image title — For the image title, include your company details, service offerings, and specific location.
Image Alt-text — Simply stated, this is a description of the image. This field was originally created to be used with website readers for the vision impaired. 
Try to include keywords and LSI terms in your image meta fields whenever possible, since this will also help to define the relevance of your pages. 
Step 5: Get Listed in the Best Local Directories
Research shows that consumers are increasingly performing local searches. For your landscaping business to enjoy the benefits of local SEO, your pages need to rank high on SERPs. Getting listed in local directories is one of the foundational search engine optimization techniques used to rank local websites.
General Local Directories and Citations
Getting listed in local directories will create a backlink to your website and will boost your website's rankings. New customers may also find you in these directories, so it is important to add your website to all the most commonly used directories for your area. 
Citations are also important. A citation is of your company's name, address and phone number (commonly referred to as NAP data)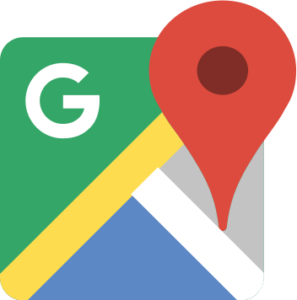 Google My Business (GMB) is one of the most important directories to be listed in. This is the map section of the search results and is prime real estate on Google. 
Well optimized listings will appear at the top of page one and offers many unique features such as a click to call button. 
If you fail to list your pages on GMB, your business may not appear on Google's map. Or in the case that it does appear, the listing may show an outdated location, phone number or other important information for your customers to find your business. 
GMB is arguably the most popular online and allows users to manage and highlight their customer reviews. Reviews are important because they will enhance your credibility and generate local text. In terms of local SEO, they will help your pages maintain consistency by displaying the same local names and cities on your pages.
Every company should make it a priority to fill out their Google My Business profile.  See our article – A Guide to Google My Business and Its Importance to Local Companies to get started. 
General local directory sites that record high traffic, according to Compete.com, include  
Facebook
LinkedIn
Yellowpages.com
Yelp
Local.com
WhitePages.com
Manta
SuperPages
CitySearch
Landscaping Category Specific Directories
You can also check the backlinks of landscape companies in other areas to see if they have any directory links you are missing. 
Is Your Landscaping Company Showing Up in Local Search?
Research shows that consumers are increasingly performing local searches. However, for your landscaping business to enjoy the benefits of local SEO, your pages would need to rank high on SERPs. Fortunately, you can use the search engine optimization techniques discussed in this article to achieve that goal.